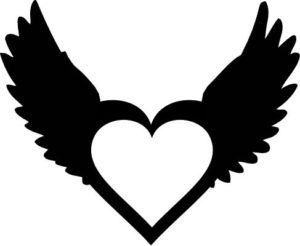 Transforming Trauma Warrior Mama Bootcamp
Basic Training in HEART-STRONG™ Communication for Growth, Healing, and Transformation
Enroll NOW for Winter Bootcamp!
February 1 – March 25
Click here to enroll:    Transforming Trauma Warrior Mama Bootcamp
Sheer exhaustion is what you're feeling, am I right?
So much time spent on trying to figure out how to get the out-of-control behaviors to stop. (Months. Maybe years.)
Yet…so little progress from your efforts.
So much chaos.
So many incidents of defiance, rage, explosive and aggressive meltdowns.
And…so FEW times when you actually ENJOY being a mom.
So much push-back every time you ask your child to do something… even the tiniest little thing.
So much doubt about who you are and whether you can really be the parent  you want to be… and whether things can ever get to that happy family life you dreamed about when you first adopted.
It gets to the point where you actually consider giving up, because you're not even sure who you are or why you adopted in the first place.
You thought you knew, but when you think about it, sometimes you can't remember.
Sound about right?
Okay. Then listen up.
In this New Year season of new beginnings, I want to give YOU a double dose of hope for your family.
I want you to know that being more strict, using more rewards and consequences, or trying to control your child isn't the answer.
The answer is a RADICAL shift in how you communicate and connect.
That means everywhere, in every situation. In everything from your how you ask your child to help clear the table… to talks about screen time and homework.
There is a different way to parent a child with Complex Developmental Trauma. 

There is HOPE for healing!

When you understand how to communicate with compassion and build a solid connection, your mindset and confidence as a mom will surge back up to meet you.
You'll realize that the influence you have IS truly transformational.
You'll realize that it's worth so much to your child and to your family… and you'll start communicating that way more and more each day.
You'll start seeing transformation happen right before your eyes.
The BEST part about this?
It's not just about transforming trauma in your child, it's about trauma transforming in YOU.
When you learn how to connect and communicate with your child the HEART-STRONG™ way, you will feel yourself becoming stronger, more confident, and having an impact that serves not only your family but your own personal growth and healing.
You CAN do this.  You really do have the power to transform trauma.
But first… you've got to learn how.
I know what it feels like to lose hope.  Right after my son was adopted at age ten, our family was in complete chaos. Nothing I tried seemed to work to stop the control battles and destructive rage.
So… I did tons of research and found ways to apply it successfully.  By working hard each day to figure out exactly what worked and what didn't work, I developed powerful and effective parenting strategies and have seen incredible healing in my own family.
And now?
My son is completely different. 
The wild, out of control, raging child is GONE and has been replaced by a very sweet, loving teenager with a heart of gold, who communicates and cooperates on a daily basis… not because he's afraid he will get in trouble, but becasue he actually wants to make me happy.
Because I was able to see so much growth and healing in my son, I've spent the last several years helping other parents like me to get radically different results by changing the way they communicate to their children with compassion and help them solve problems collaboratively.
I'm obsessed with this stuff. I know how powerful it is. And I know that it will transform your family.
Are you ready to do the work you need to do to make a difference and turn things around?
Are you ready to FINALLY awaken to become the mom you need to be so that you family can find peace and healing?
Then join me for the Transforming Trauma Warrior Mama Bootcamp!
***An intensive training and group coaching program for courageous moms of adopted kids and teens who want to transform trauma in their families.***
Learn proven peaceful, non-punitive, compassionate, connected, trauma-informed parenting methods, to build a strong attachment and trust through relationship, regulation, reciprocity, reasoning, and resilience.
"Be the change you wish to see in the world." – Ghandi
What results can you achieve from applying the information in the Warrior Mama Bootcamp?
Effectively end meltdowns, rages, and defiance… with compassion and connection.
Create a strong connection with your child.
Rekindle your hope and confidence.
Build a peaceful, happy home.
Enjoy being a mom again.
Rediscover your joy.
Change a life.
Change the world.
What is included in the Warrior Mama Bootcamp?
Family FLIGHT Plan:  
8 audio training modules & an accompanying PDF workbook
These prerecorded trainings contain all of my BEST proven, practical strategies for parenting kids with deveopmental trauma.   You will learn how to implement compassionate, connected parenting techniques.  You'll also create your safety plan, self care plan, strategies, and support plan that are individualized to your own unique family needs.    Parents who have used the Family FLIGHT Plan in the past have told me that the getting their safety plan in place alone is worth the cost of the entire program!   But there is so much more waiting for you to learn and apply, and I'm going to walk you through each module step by step.

8 weeks of support and expert training via e-mail
I'm not going to just send you a bunch of training material and leave you alone to figure it all out.  You'll receive 8 weeks of target support to guide you through the program, along with tips and suggestions for implementing all the parenting tools included in the program.
4 Q&A coaching calls for targeted support and strategies
In addition to all the training materials and weekly emails, you will have access to 4 Q&A Coaching calls, where you can ask me anything at all related to specific parenting challenges and/or the training materials you are going through each week.  This is where you can receive targeted feedback on urgent problems and receive guidance on how to implement all the strategies successfully.
The first two calls (Weeks 1-4) will be group calls just for the new Bootcamp participants, so you will feel comfortable when you ask basic questions about the material and parenting challenges.   The second two calls (Weeks 6-8) will be combined with the VIP Community Q&A calls, where there are a wide variety of moms, some brand new to connected parenting and some who have a lot of experience and wisdom to share.    At the end of month 2, you'll have an opportunity to continue your membership in the VIP Community on a month-to-month basis, for as long as you want and need the support and comraderie of other moms in the trenches.
A Private Facebook group, created as a safe place just Warrior Mamas Transforming Trauma
The Facebook group is a place to post questions, get feedback, and meet other Bootcamp moms who are all going through the materials and working hard to implement them in their families.  This gives you a strong and intimate support network to help you stay the course and reduce feelings of isolation and despair.  We can't do this hard work alone – we really need each other!
One month membership in the VIP Community & Book Club (for Very Inspiring Parents)
When you join the Warrior Mama Bootcamp, you will automatically be invited to join the VIP Community during weeks 4 – 8 of the program.
In the VIP Community, we read books about parenting and personal development to help us develop the strength and strategies needed to parent our children powerfully with a peaceful heart.   During Week 4, you'll be added to a private VIP Community Facebook group, where you'll have access to all our past book notes, discussions, and Q&A Coaching Calls.   Book titles include the following:   Rising Strong, by Brené Brown, The Explosive Child, by Ross Greene,  Peaceful Parent, Happy Kids, by Laura Markham, and our current book, The Body Keeps the Score, by Bessel van der Kolk.
Optional:  One 90-minute private coaching session with Sandi

Upgrade your Warrior Mama Bootcamp experience by adding an optional 90-minute private coaching session with Sandi Lerman, Parent Educator and Transforming Trauma Coach.   Sandi will send you a questionnaire to get you prepared for the call, then you will spend time working together to develop strategies and support for your family.  Private coaching also includes follow-up email support for the remaining 8 weeks of the program.
---
How much does it cost to join the Transforming Trauma Warrior Mama Bootcamp?
Tuition:   $497 pre-paid
(or 2 payments of $279)

---
Remember…. you adopted your child because you had such big hopes and dreams.
It's time to make a decision.
You have the power to make a radical change in the way things are going for your family right now.
What you do makes a difference every day.
Join our Transforming Trauma Warrior Mama tribe.
Learn how to be a mighty change agent in your family and in the world.
You can do this.  You were born to do this. 
Rise up with courage on heart-strong wings of compassion and connection!

Click this EventBrite link to enroll:     
TRANSFORMING TRAUMA WARRIOR MAMA BOOTCAMP
Late enrollment  (Only if seats are still available – check with Sandi first):
Send an email to Support@WingBuilder.com
In the subject line of your email, write "Warrior Mama Bootcamp"
In the body of the email, include your full name and
whether would like to pay in full or make two payments.
Please also tell me in the body of your email what is your biggest parenting challenge right now that I can help you with during the Transforming Trauma Warrior Mama Bootcamp.
Also let me know if you are interested in purchasing the bonus 90-minute private coaching session.
Once I receive your email with all this information, I'll send you an invoice for your payment and then later you will receive all of your Bootcamp training materials!